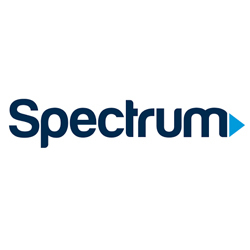 Customer Service Supervisor-Video Repair
Sorry, this job has expired.
Flushing, NY
Customer Service Supervisor
This position is responsible for the coaching and development of a team of call center representatives in a fast-paced, dynamic call center environment. This supervisor is responsible for leading and providing feedback to aid representatives in accomplishing their key measures of success, including all activities that contribute to ensuring customers receive effortless and world class service.

Spectrum offers a Full Benefit package including:
Health Insurance (Medical, Prescription Drug, Dental and Vision) and Health Care Accounts,
Basic Life and Accidental Death and Dismemberment (AD&D) Insurance (additional employee-paid Supplemental Life Insurance also available). Company-provided Short- and Long-Term Disability,
Flexible Spending Accounts using pre-tax dollars to pay for health care and dependent day care expenses,
401K, Paid Holidays, Personal days, Vacation and Sick Time

WORKING CONDITIONS
Office environment
Exposure to moderate noise level
Hours may vary

Apply today - see apply buttons
Req #:260511BR

EOE
Charter Communications is an Equal Opportunity Employer - Minority/Female/Veteran/Disability
The Spectrum brands (including Spectrum Networks, Spectrum Enterprise and Spectrum Reach) are powered and innovated by Charter Communications. Charter Communications reaffirms its commitment to providing equal opportunities for employment and advancement to qualified employees and applicants. Individuals will be considered for positions for which they meet the minimum qualifications and are able to perform without regard to race, color, gender, age, religion, disability, national origin, veteran status, sexual orientation, gender identity, or any other basis protected by federal, state or local laws.

High School diploma with some college course work in business or related field; or equivalent experience
Must have min. 3 + years' experience as a Supervisor (preferably in a Call Center environment managing 10+ people)
At least 5-7 years' experience in Customer service/call center
*Contribute to the Company vision of being the industry leader in customer service through quality, commitment, courtesy and teamwork.
*Actively and consistently support all efforts to simplify and enhance the customer and employee experience.
*Effectively lead a team of representatives utilizing supervisory skills including, but not limited to, time management, planning, communication and coaching skills.
*Monitor individual and team performance to ensure performance and quality standards are met or exceeded.
*Assist team with escalated customer issues.
*Ensure departmental standards regarding customer experience are met by regularly monitoring calls and performance metrics to provide feedback or coaching.
*Establish and maintain interdepartmental relationships to ensure alignment on all business initiatives.
*Develop staff to be more effective in their roles by providing on-going coaching and on-the-job training.
*Handle department personnel issues including performance reviews, counseling and progressive disciplinary actions as needed
*Ensure Kronos payroll system is properly accounted for and accurately updated for team.
*Motivate and inspire others to action utilizing effective leadership skills including problem solving, team development.
*Performs other duties as requested by management.
Ability to read, write, speak and understand English
Ability to hire, evaluate, coach and counsel direct reports regularly in the performance of their duties
Ability to act with honesty and integrity
Ability to communicate verbally and in writing in a clear and straightforward manner
Ability to prioritize and organize effectively
Ability to supervise and motivate others
Ability to use personal computer and software applications (i.e. word processing, spreadsheet, cable billing system, etc.)
Ability to manage projects
Knowledge of all functions and related tasks in the area of customer relations
Knowledge of applicable products and services
Knowledge of general accounting and billing procedures
Good vision, including peripheral, and ability to adjust focus
Must be patient, flexible, dependable and have an outstanding attendance record
Experience with customer relations, communications and sales skills

Must be able to work a schedule of 1pm-10pm (two consecutive days off during the weekday)
16522