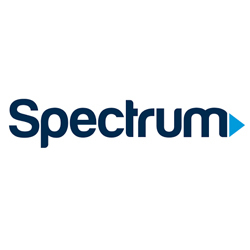 Customer Service Billing Representative
Cincinnati, OH
Vision Insurance, Paid vacation, Paid personal time, Health Insurance, Disability Insurance, Dental Insurance, 401K / Retirement plan
Spectrum is now hiring Customer Service Billing Representatives

As positive problem-solvers, our Customer Service Billing Representatives' day-to-day interactions make all the difference to customer satisfaction and to our success as a company. We know billing can sound complicated; that's why we provide extensive training programs with dependable peer mentoring and coaching to ensure our Representatives feel comfortable and supported. You'll join a strong team in a fun-loving office environment, and we'll make sure you have everything you need to succeed.

Some of your responsibilities will include:
• Fielding questions.
• Processing orders.
• Updating account records.
• Staying current on all our newest technologies.
• Efficiently answering our customers questions concerning product pricing and billing statements.

It's all about learning and growing.
This may be a new road for you, but the journey is all mapped out. You can trust our quick and thorough training plan to make you an expert on Spectrum's industry-leading products and services in about five weeks, taking home full pay for the time you spend learning. After your training is over we have peer mentors and dedicated coaching line always available if you have any questions.

We know that the best people to lead are those who have been down the same road before. That's why most of our supervisors started as Customer Service Billing Representatives themselves, learning and growing with us. Eventually you too may lead and support your own enthusiastic team. On top of that, Spectrum offers benefits like education assistance and other programs to help you and your family thrive at all stages of life.

• High school diploma or equivalent.
• Previous customer service representative experience.
• Experience working in cable operations and/or telecommunications call center.
- Proficiency with PCs, Microsoft Office Suite and general intranet navigation.

Preferred Qualifications:
- 6 months or more customer service experience
- 6 months or more experience working with computers and multiple software applications

• Ability to read, write, speak and understand English.
• Ability to handle multiple tasks.
• Ability to effectively train and offer guidance to other representatives is preferred.
• Strong organization and time management skills.
• Excellent interpersonal skills.

If you like to talk to customers and work on a computer in a lively environment, we'd like to talk about your future with Spectrum. Our billing representatives bring it all together using knowledge of Spectrum's offerings learned through our representative training program. We will teach you the skills you need to grow with us, to build relationships and to create a quality customer experience. Your reliability, integrity and flexibility make you a wonderful ambassador for the Spectrum brand.

Are you ready to join our team?

Now that you know a little more about us, why not apply now?
Heads up! There is a brief assessment in the application. We recommend using a desktop computer or laptop in a distraction-free environment.

The Spectrum brands (including Spectrum Networks, Spectrum Enterprise and Spectrum Reach) are powered and innovated by Charter Communications. Charter Communications reaffirms its commitment to providing equal opportunities for employment and advancement to qualified employees and applicants. Individuals will be considered for positions for which they meet the minimum qualifications and are able to perform without regard to race, color, gender, age, religion, disability, national origin, veteran status, sexual orientation, gender identity, or any other basis protected by federal, state or local laws.

14045