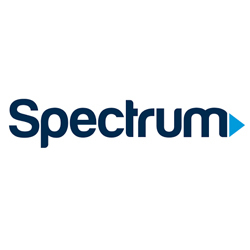 Spectrum
Customer Service Representative
Louisville, KY
Spectrum seeking Customer Service Representatives!
Start Date 1/7/2022
Full-time entry-level to mid-level customer service role troubleshooting and resolving customer technical cable and video service issues, including repair, billing, and accounts.
Profile: A tech-savvy problem solver who can multitask to repair a variety of services and equipment. Internet/Voice Repair Representatives use patience and effective communication skills to uncover customer needs, answer questions, and leave a positive impression on customer interactions.
Benefits include fully paid training and time off, comprehensive health packages, retirement savings, free Spectrum services where available, and more.
No matter your background, our training program can put you ahead of the curve on all the latest internet and phone technology. We'll help you develop the skills to be comfortable, positive, and adaptable while troubleshooting all kinds of technical issues. Your dedication and resourcefulness, paired with the strength of our products and services, keep services flowing and customers satisfied. Your attention to detail will be essential as you note actions taken and record customer service histories in full. All of this helps to create and maintain positive customer experiences. If you're ready to grow your skills, this is a role with a lot of potential.
This may be new for you, but the journey is all mapped out. There's a lot to learn, and our thorough, fully paid training can make you an authority on Spectrum's industry-leading Internet and Voice products and services in about a month. After that, you'll be ready to answer all kinds of technical questions, process orders, and more. The industry moves quickly; to stay on top of it, we provide training updates to keep you up-to-date on our newest products, services, and upgrades. Our dedicated mentor program and coaching line ensure you're supported on calls. One-on-one time with group leaders and additional support staff give you everything you need to create a streamlined process for your customers and yourself.
In addition to the core benefits — industry-leading retirement savings and 401(k) plans, comprehensive health care insurance options, dental and vision plans, flexible spending, family leave, and paid training and time off — we offer free Spectrum products and services where available, education assistance tuition reimbursement, employee discounts, and a selection of other programs to support team members and their families.
Now that you know a little more about us, are you ready to apply?
Please apply online. See apply buttons for details and link.
Req#295621BR
Heads up! There is a brief assessment in the application.
We recommend taking the assessment in a distraction-free environment.
Education requirements
High School Diploma or GED
Qualifications
Ability to read, write, speak and understand English
Responsibilities
What is the Internet/Voice Repair Representative role?
It's about building relationships and turning the knowledge you gain in training into customer service wins.
Internet/Voice Representatives make a real difference to customers and the company, providing over-the-phone internet and phone support and repair services to keep people connected.
You will have advanced diagnostic tools to help you address technical inquiries and get services running smoothly, talking customers through fixes you can make together.
If an issue calls for extra attention, bring in additional internal support and field technicians to get things back on track.
Understanding the products and your customers' sense of urgency will help you create a satisfying customer experience.
The Spectrum brands (including Spectrum Networks, Spectrum Enterprise and Spectrum Reach) are powered and innovated by Charter Communications. Charter Communications reaffirms its commitment to providing equal opportunities for employment and advancement to qualified employees and applicants. Individuals will be considered for positions for which they meet the minimum qualifications and are able to perform without regard to race, color, gender, age, religion, disability, national origin, veteran status, sexual orientation, gender identity, or any other basis protected by federal, state or local laws.
3fisw1hwxybi
145812111